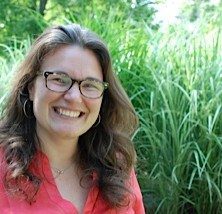 Dani Tietz
Owner, Editor, Writer, Designer, Sales, Marketing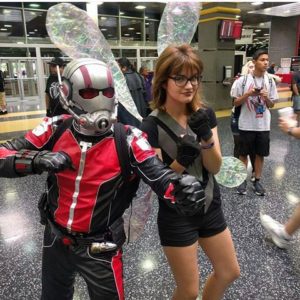 Jordyn Tietz
Event Recorder/Cupcake Baker
Letter from the Editor
When I purchased the Mahomet Daily, a good friend, whose husband owned a business for many years, told me to come up with a mission statement and to always stick to that mission statement, no matter what.
And so, after a little thought, I decided that the mission for the Mahomet Daily would be to "Build Community." In life, all I really want to do is to bring people together.
And stories are a great way to do that. I fell in love with literature as a teenager because there is so much to be learned about a person, people and groups of people through stories. Honestly, I can't say that I really like to read, but I love how books bring every facet of an individual to light in a way that no other medium can.
Becoming a business owner was very, very difficult for me, though. I joined business organizations, got involved in the community the way that other business owners do: going to meetings, having lunches. I became a member of a board that advises the elected officials on what they should or should not look into. And then because my job is to report on the decisions and not make the decisions, I had to step down.
And I wanted to step down because none of it felt like me. I rarely saw my kids because my job requires me to work during the day and the evening hours. And when I did see them, I was often jetting out the door. I also did not get to hang out with the people I care about anymore because I was so busy.
So, I quickly backed away and retreated back into my personal life as much as I could. Some of my friends who own businesses were concerned, and although I explained to some of them that I just wanted to be with my children and do my work, it appeared as though I just didn't want to be part of that, the business/political community.
Have you ever been in a situation where you really wanted people to meet you where you are, but you know that others only have access to the parts of your life that they can see so maybe they can't meet you where you are? I feel like that a lot.
I can live with assumptions because I know me. I like me. I am comfortable with me. I make mistakes. I have success. I try my best. At the end of each day, I go to bed knowing that I have done the best I could do. I also go to bed knowing that some people may not understand what I do and who I am. And some nights I say, maybe you should do this or that a little differently next time, and if I have hurt somebody, then I make that right.
Four years into this, the Mahomet Daily publication really could be a very easy job. There are a number of events that happen in this community on a weekly, monthly and yearly basis. For some time, I operated the publication just giving you the information that was fed to me for those events: school board meetings, Village meetings, fundraising events, community gatherings. The publication literally was a regurgitation of information provided by public officials and event organizers. And in some ways, it still is.
But more recently, I have written about the renovation and addition to Middletown Prairie Elementary, technology in the schools and the school board's "informal discussions" about hiring Rick Johnston as a building construction consultant. I received a phone call last night asking me about "my deal." The person who called me said it seems like I have a problem with the Chamber, Village, schools and nearly every other organization in Mahomet. He also said that if I did not, I needed to let people know that.
This is where I would like to make an attempt at explaining something to you that you may or may not understand, but it is true. I have watched this community, how it works and functions for four years. I have been behind-the-scenes, in meetings and in interviews with people. In interviews, depending on the topic-whether I was talking to a private organization or a public organization-I asked appropriate questions and gave you the information that was given to me.
And that is what I am doing now. It is my job to ask questions. I am not a reporter. I am not someone who just watches and gives a nod, but I am a journalist who watches and listens, has questions, asks them, and then gives that information to you.
That is my job.
I ask questions and I cannot control the answers or facts. I do not make anything happen in this town. I have zero decision making power. But as a publication owner, I do have the responsibility to report on what is happening or could be happening in our community.
What I publish in all news articles are facts within a complete picture.
I think it'd be fantastic if all of that information was just laid out for you, the taxpayers and parents of Mahomet. I wish all of that information was laid out for you as the taxpayers and citizens of Illinois and the United States. I wish it were that way. It would not only make my job easier as a journalist, but it would also make our lives as humans rich.
But journalism, the freedom of press, exists because it does not always work that way. In that statement, I am not saying that it does not exist that way in Mahomet or Seymour, I am just stating the fact that it is the journalist's job to ask questions and to find information to ensure that public officials are conducting our (the people's) business in the manner they should.
We live in a town where I can almost guarantee you that any reporter has never asked questions other than who, what, when or where. I am gathering that information for you, but I am also asking why and how.
Here's where my heart is, though, and here is how we build community with asking questions. My grandma taught me that just because you believe in something, it doesn't mean that you don't seek out additional information and ask more questions because that is how we acquire knowledge, problem solve and really define what we believe and who we are.
We live in a great community. Yes, it is ranked and we receive accolades, but that does not shield us from our issues. And guys, let's be honest, we have some issues. Issues that I have reported on and issues that are far more important than money or buildings, residential or commercial growth.
Personally and professionally, those items do not matter to me. I, the Mahomet Daily or my business are not interested in how quickly we grow residentially or commercially. That is someone else's job, and it is my job to report on what it is that they are or are not doing for you. Because that's what publications do and because you, your life and your family are important to me.
I know that my priorities do not always align with the world's priorities. What I care most is the people of this town. I care about your ideas, your hearts, your visions and even your voice. I want to and have celebrated all of our wonderfulness with you. I have also sat with you on the phone, listening to your concerns and felt what you are feeling. These are the issues that have not made it into an article. These are the issues that we all need to work on together.
But what everyone needs to understand is just because I ask questions and request access to information, it does not mean that I, or especially the publication, have something against anything. It is the publication's responsibility to remain impartial, to give all facts and information provided. That is simply what I am doing, and will continue to do as long as I own the Mahomet Daily.
-Dani Tietz
Owner, Mahomet Daily
2017