Mahomet-Seymour welcomes new staff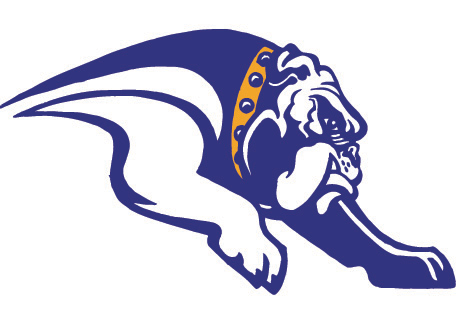 Alison Tomchik-School Psychologist
Alison Tomchik is from Wauconda, Illinois, a northwest suburb of Chicago. She graduated from Knox College in 2008 with a double major in Psychology and Spanish. Alison completed her graduate studies in school psychology at Illinois State University. After interning in Arlington Heights, Alison moved to Champaign-Urbana. Alison has worked as a school psychologist in Champaign and the surrounding area for the past five years. In her spare time, Alison enjoys reading, singing in choir, and visiting family – especially her 4-year-old niece. She is looking forward to joining the staff of Mahomet-Seymour schools and getting to know the students and families.
Brooke Plotner-4th Grade Teacher
Brooke Plotner grew up in Champaign, Illinois attending St. Matthew's School and St. Thomas More.
She graduated from Illinois State University in May of 2017 with a B.S. in Education with a minor in Spanish and four additional endorsements (ESL, Language Arts, Science, Social Science). Last summer, she had the opportunity to study abroad for one month in Spain. In the past year, Brooke completed her student teaching experience in La Salle-Peru and at Dr. Howard Elementary School in Champaign.
Since her recent graduation, Brooke has returned to Champaign. She has been utilizing her time-off from being a full-time college student by preparing for her first classroom. She spends her time staying physically active, traveling, and enjoying time with friends and family. Brooke is very excited to be joining the Mahomet-Seymour School District and is looking forward to the upcoming school year.
Emily Ballew-Speech Language Pathologist
Emily Ballew grew up in St. Louis, MO. She graduated from Washington University in St. Louis with a B.A. in Spanish Language in 2014, and from Fontbonne University with a M.S. in Speech- Language Pathology in 2017. She and her new husband (married in May!) have just moved to the Champaign area.
Emily lives with her husband Kirk and newly acquired black lab mix, Huxley. She is very passionate about fitness and nutrition and spends much of her time cooking and staying active with jogging, yoga, and weightlifting. She loves being part of her new community, frequenting the farmer's market, local coffee shops and attending a church in downtown Champaign. She is so excited to begin her first year as a speech pathologist in the Mahomet-Seymour School District and can't wait to meet her fellow staff as well as the student body!
Jenn Carroll-5th Grade Teacher
Jenn Carroll has been an elementary teacher for 15 years. After graduating from Illinois State University, she taught 3rd grade in Monticello, IL for 13 years, then decided to take a small break. Soon she realized how much she missed being in the classroom, so she began subbing. This brought her to the realization that she wanted to be in the classroom full time again.
Currently, Jenn lives in Monticello with her husband and two sons (15 and 12). She enjoys watching and helping out with her two active sons and their various sport activities, hiking, reading, gardening and spending time with her family and friends. She is very excited to join the Mahomet-Seymour School District.
Jessica Hemby is a current resident of Urbana, IL. She moved here three years ago from her hometown of Brandon, Mississippi. She is a graduate of the University of Southern Mississippi with a bachelor's degree in Elementary Education.
Jessica Hemby-Jr. High English Language Arts
Jessica lives in Urbana with her boyfriend, Kyle, and their dog, Baloo. They enjoy travelling and staying active by bike riding, hiking, playing tennis, and going to the gym. One of Jessica's favorite pastimes is reading- so much so that she is currently enrolled in graduate school seeking her Masters as a Reading Specialist.
Jessica is looking forward to teaching and coaching at MJSH this August and becoming a part of the Bulldog family.
Lindsey Denault-4th Grade Teacher
Lindsey Denault grew up in Cissna Park, IL. She graduated from Millikin
University in 2007 with a B.S. in Elementary Education. She went on to receive her Master's Degree from Olivet Nazarene University in 2010 with certification as a Reading Specialist. She has spent the past ten years teaching second grade at Cissna Park Elementary School.
Currently, Lindsey lives in Buckley with her husband, Neil, and daughter, Charlotte. They are excited to move to Mahomet this summer. She enjoys working out, gardening, and doing anything outdoors. She also enjoys reading, spending time with family and friends, and staying active in her church. Lindsey is excited about joining the Mahomet-Seymour School District and is looking forward to working with students and staff in the fall.