MUMC Rummage Sale to support local missions this week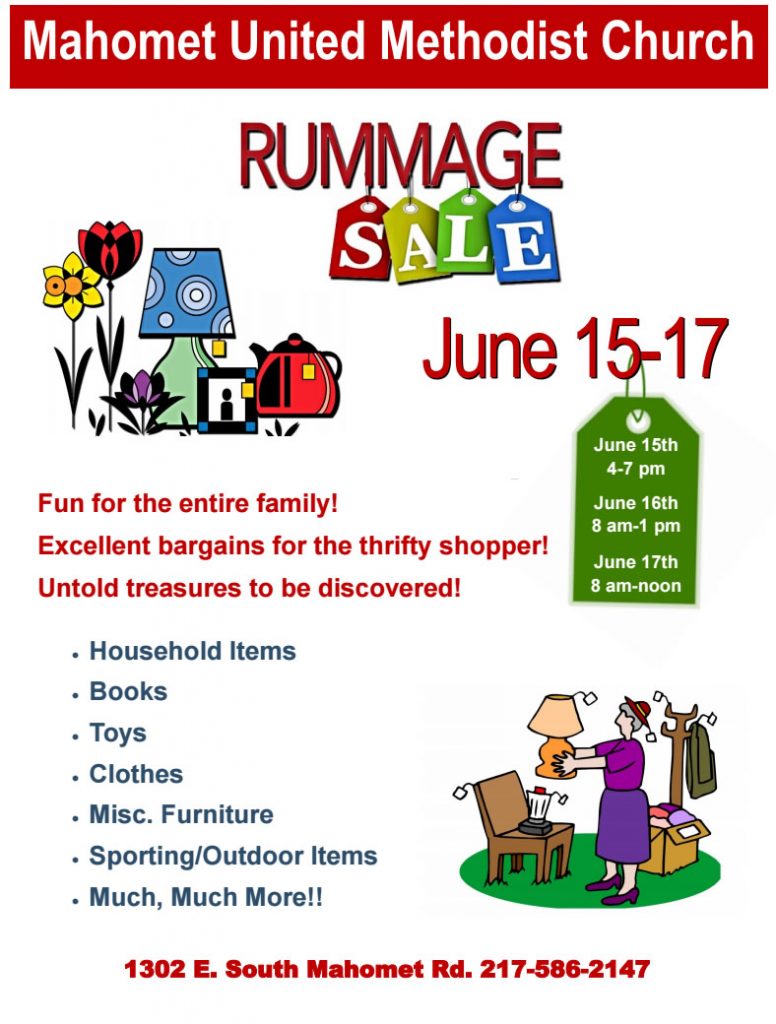 The Mahomet United Methodist Church (MUMC) will host its annual Rummage Sale from June 15-17. The sale will run from 4 to 7 p.m. June 15, 8 a.m. to 1 p.m. June 16 and 8 a.m. to noon June 17.
The MUMC sale typically includes household items, books, toys, clothes, misc. furniture and sporting/outdoor items. There will also be homemade pies, baked goods, and bread for sale.
Proceeds from the 2017 rummage sale and bake sale will go toward local missions and mission trips and serving others.